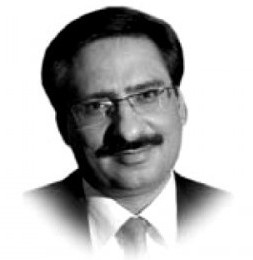 She had been calling for the last two days. She said that she had come from Karachi just to see me and that the meeting was very necessary. I finally agreed.
She was beautiful — like a perfect white marble Greek sculpture. And she was the most intelligent lady I have ever met. She had manners and she had read thousands of books. I was impressed. But as she disclosed her profession, I felt ashamed. However, she seemed not to care. She only wanted me to write my column on her life. A column to help other young girls of this country and their parents.
She belonged to a lower-middle class family of Karachi. Her family had descended from the Pathans, Kashmiris and Awans and she was an attractive and pretty girl. She was educated in good institutions and obtained an MBA from a reputed business college of Karachi, after which she began an internship in a bank.
A young man met her while she was working there. She said he was handsome, had a foreign degree and was rich. He lived alone in a large house in Defence, travelled in a car worth millions and his monthly credit card bill was between Rs200-300,000. She was impressed by his personality, wealth and lifestyle and soon they became close friends.
The man started spending a lot of money on her. This continued for two months. And then one day he gave her a CD that contained 'horrible' scenes of the two. She was shocked. The man told her that someone had shot their film and was now blackmailing him.
In a week's time a third character appeared on the scene. He told her that she had been trapped by a gang — that the young man she had met and liked was part of the gang and that there was now no escape. She was offered 'work' in the profession she is currently involved in. She says she tried whatever she could to get out of it but in vain. Her parents have been told that she works in a large firm, from where she gets a salary every month.
She said that the gang was like a mafia with its headquarters in Karachi and young male and female 'agents' in many cities. They get beautiful girl agents admitted to colleges who make friends with pretty girls, take them to parties and introduce them to handsome boys who then trap the girls and make movies. Their agents are also active in banks, travel agencies and shopping plazas.
After I heard her story, I told her I would write my column on her. I came out to say bye to her and a seven-series BMW was waiting for her. I recognised the driver — he is the chauffeur of a VVIP.
Published in The Express Tribune, September 25th, 2010.